It has been a historic week for Pepson Plastics Scottish Cables Kawasaki Racing with Motul, and especially for the team's Kawasaki KX250 X riders. Having never won a race in the quarter-litre class in its current Enduro and SA Cross Country OR3 formats. Everything changed in a matter of a week.
Enduro debutant Kyle Mackenzie stormed to Bronze victory in the epic IMPI Hard Enduro aboard his Pepson Plastics Scottish Cables Motul Kawasaki KX250 X on Saturday 25 June. And then just a week later, teammate Taki Bogiages scored Kawasaki's first-ever National Trademore Cross Country Championship OR3 class win on a similar KX250 X at Zorgfliet, on Saturday 2 July.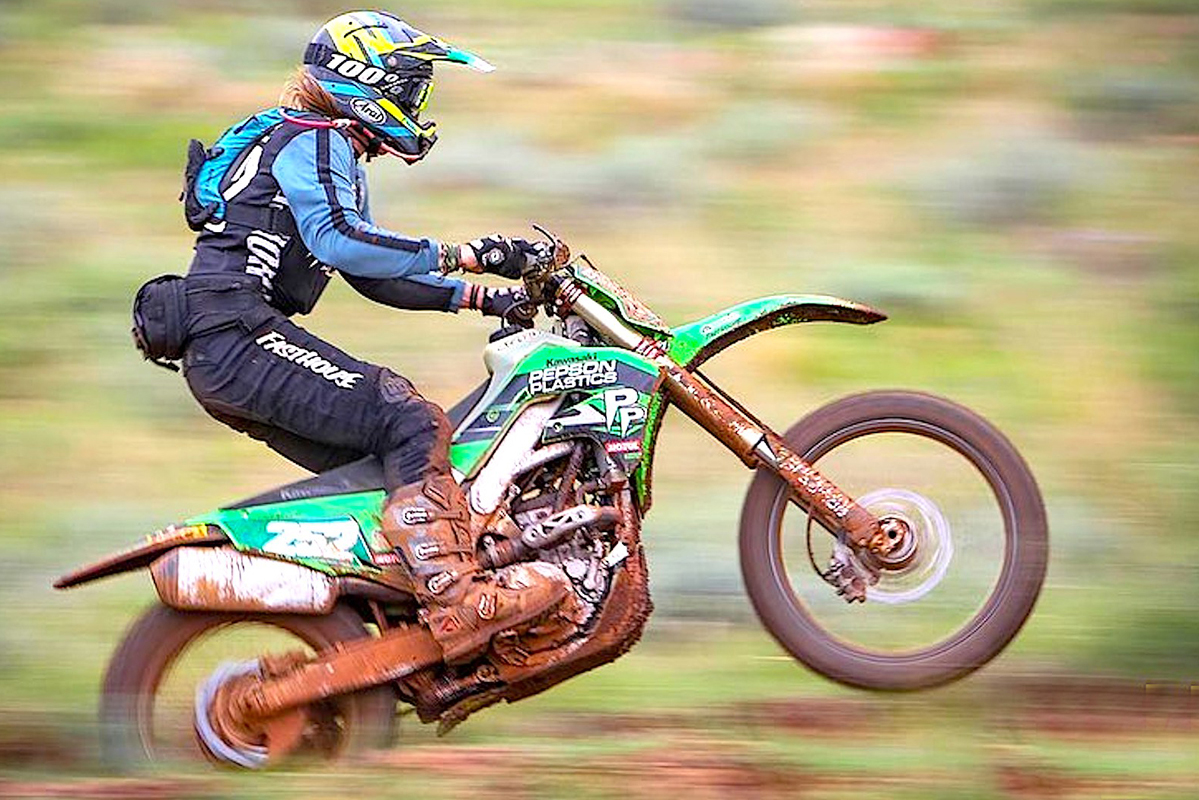 "It's been a fantastic two weeks of 250cc racing for Pepson Plastics Scottish Cables Kawasaki Racing with Motul," team principal Iain Pepper pointed out. "Just two weeks ago we entered Kyle Mackenzie in our first ever enduro aboard one of our Kawasaki KX250 Xs. "We had to do some special preparation with different gearing, putting a fan on the radiator and a few other enduro tweaks, but we were blown away when Kyle won Bronze on his and our first attempt."
Mackenzie was delighted with his result: "The green mamba seems to slither and my KX250 X did not disappoint at the IMPI!" Kyle explained. "It started well and I had a good time trial to qualify second. "Then I had a great Friday and led from the start while learning how to navigate with a GPS in the mountains. "I also led most of Saturday, but it was a close one and I had to fight back to take the overall Bronze win by 8 seconds on Kawasaki's official enduro debut!"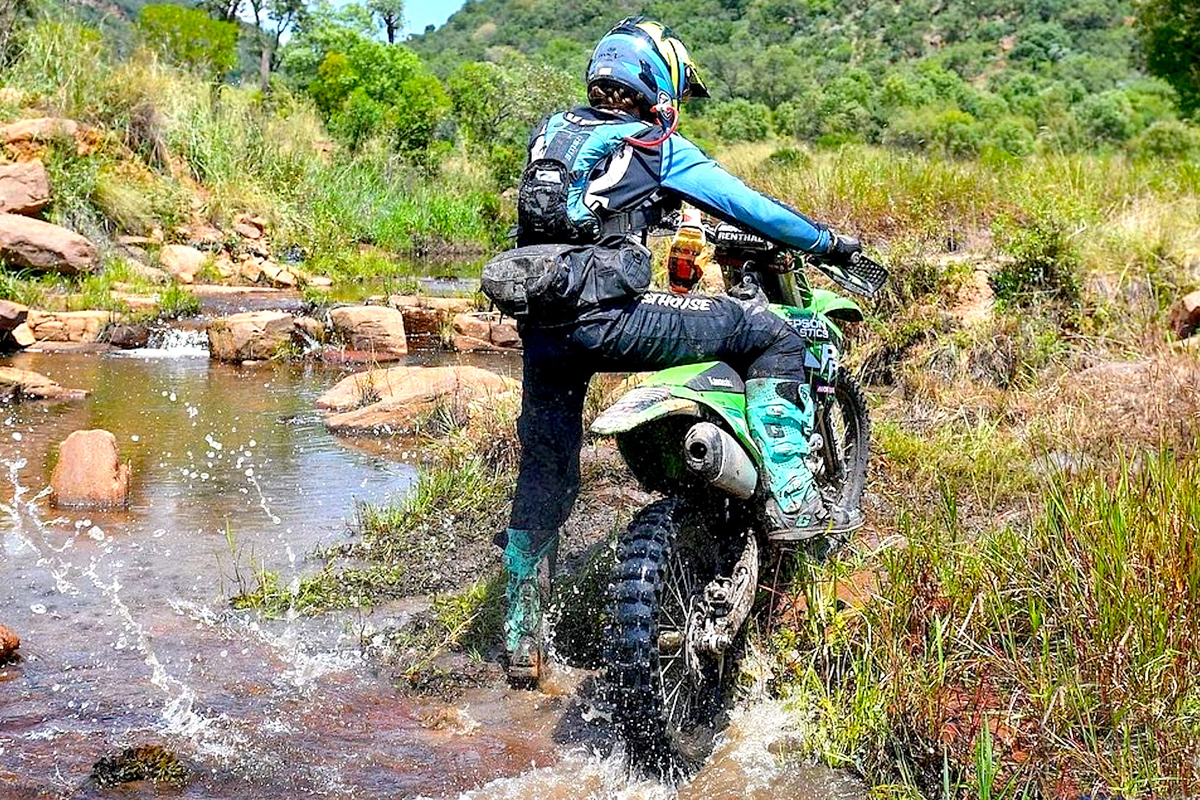 Precisely a week later, it was Bogiages' turn to break Kawasaki's quarter-litre duck in the Zorgfliet Trademore SA National Cross Country Series round in Bronkhorstspruit: "I cannot explain the feeling of taking Kawasaki's first ever National OR3 win," Taki admitted. "The track was super demanding and it was really tough from lap 2 onwards. "But everything clicked, I felt great, my KX250 X felt great and my team just made racing so easy!"
Taki's win moved him up to a close third in the national OR3 title chase. At the same time, Kawasaki riders, Pepson teammate Kenny Gilbert stormed to his fourth Senior class win out of four, and Franchise Co. Tork Craft rider Warrick van Schalkwyk took Masters honours. Gilbert leads the Senior national championship, while Franchise Co. Tork Craft man Mike Pentecost, who ended second at Zorgfliet, leads the OR1 chase. Like Bogiages, van Schalkwyk sits third in his class title chase.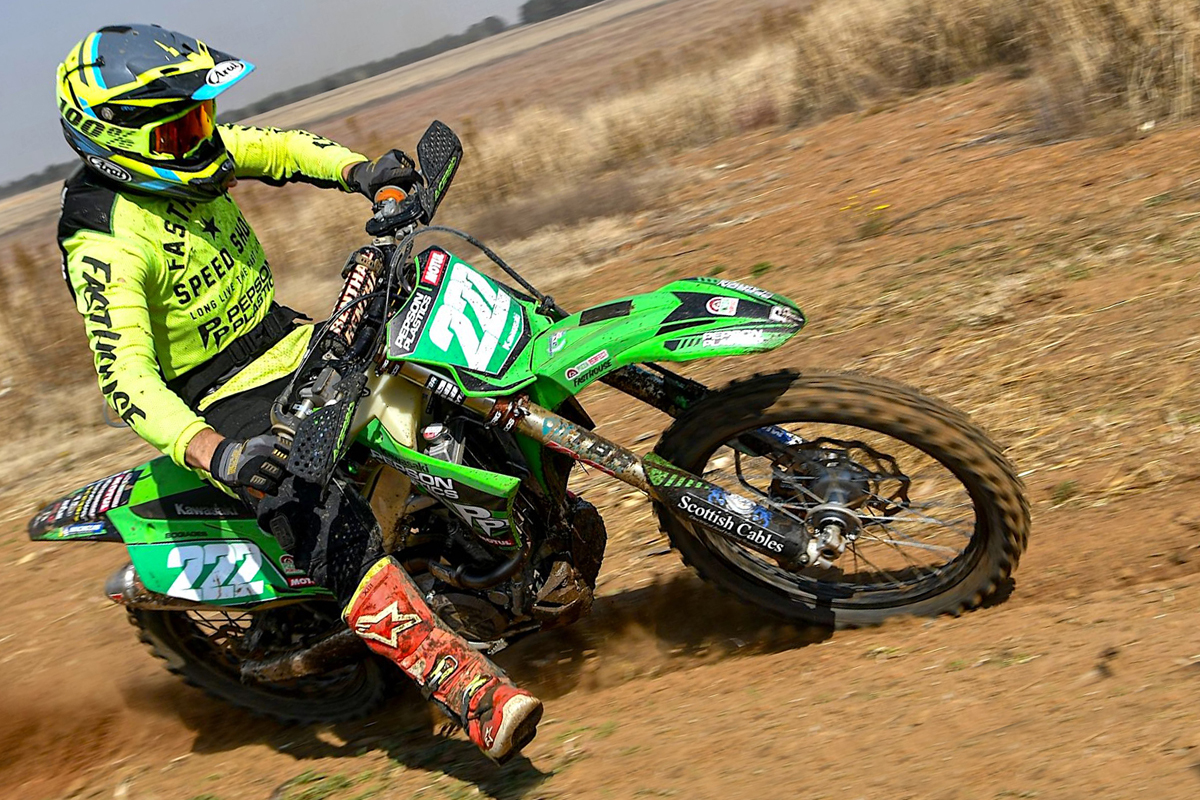 "It's taken a while, but after the last two weekends, I feel we have uncorked Kawasaki's 250cc bottle of success," Iain Pepper concluded. "Now Pepson Plastics Scottish Cables Kawasaki Racing with Motul will approach this class with far more spring in our step going forward. "Here's to many more major Kawasaki KX250 X race win in future!"
Photo credit: Action in motion